Special Offers: Car hire discounts & Promo Codes: Car Rental Tanzania.
Looking for special offers during your car rental in East Africa? Car Rental Tanzania offers discounted car hire & promo codes for travellers exploring East African Countries of Tanzania, Kenya, Uganda, and Rwanda on long-term Rental in family land cruisers with rooftop tents or on open roof jeep recommended for self-drive on a wildlife safari.
Car Rental in Tanzania Offers:
Due to the fact that Tanzania has over 10 national parks to be visited for wildlife watching & wildebeest migration in Serengeti National Park. Our Special offers in Tanzania are purely designed to ensure the travellers enjoys a road trip in Tanzania in a 4wd Landcruiser Safari jeep.
We take the lead in offering special offers for car hire in Tanzania on self-drive on long term for 2 % off for clients that are taking Landcruiser with Rooftop Tents & Drivers for 20 Days and above.
Discount Deals for Kenya.
Wishing to extend your self-drive adventure to Kenya in Toyota Landcruiser rented from Car Rental Tanzania? We do offer special prices for clients extending their trips to cover magic Kenya for Wildlife safaris & Cultural Experiences in Turkana people. Kenya is known for unique Cultural Tours in magic East Africa like Masai people.
Self-drive in Kenya purely requires a reliable 4×4 Landcruiser which we do specialise in? Contact us to get a special discount of 3 % for Safari extensions to Kenya with Car Rental Tanzania.
Discount Car Hire for Uganda.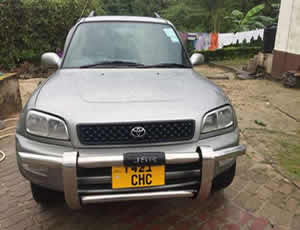 When it comes to Primate Trekking in East Africa, Uganda takes the lead in offering primate safaris that encompass gorilla trekking, Chimpanzee tracking in Kibale Forest. We do offer 4×4 Car Hire in Uganda to enable you to reach these primate parks for watching. Uganda is one of the countries that has the cheapest car hire services in East Africa and expect a discount of 5% for your self-drive extension to Uganda with us.